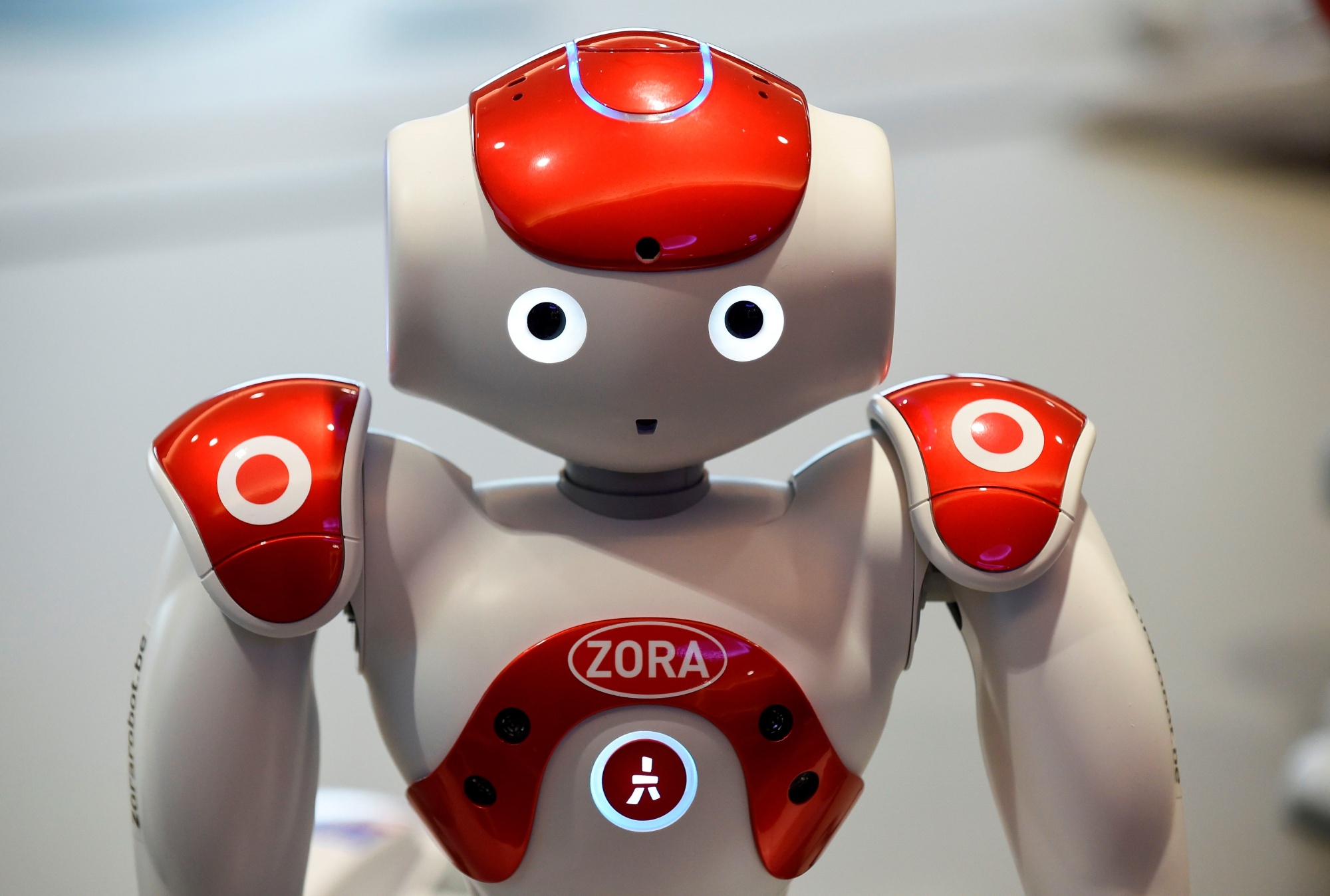 To get John Authers' newsletter delivered directly to your inbox, sign up here.
Parsing the Reversal
Thanks to everyone who took part in the latest edition of the Bloomberg book club. Click here for the full transcript of the chat I held with Bloomberg colleague Stephanie Flanders, Barclays Plc senior U.S. economist Blerina Uruci and Manoj Pradhan, co-author of The Great Demographic Reversal. Over two hours, we gave as a good a stress test as we could to Pradhan's argument that demographics are about to lead to an era of rising inflation and interest rates, and falling inequality.
For now, I'd like to direct your attention to two highlights, and one issue that we didn't have time for.
The Power of Labor
The key argument of those who don't believe that inflation is due for an upswing is the undeniable fact that a long economic expansion, accompanied by rising employment, failed to put any significant upward pressure on prices. This was the opening exchange, and captures the debate neatly:
Blerina Uruci: The book takes too pessimistic a view on labor force participation and in doing so it misses the lessons learned from the last expansion. In the U.S., the unemployment rate fell steadily with no signs of accelerating inflation. This challenged the notion of a fixed natural rate of unemployment.

Instead, further improvements in the labor market kept bringing discouraged workers and the long-term unemployed into the labor market. As a result, wages did not push inflation higher. The possibility of further gains in female labor force participation is also a reason to be optimistic.

I want to note that during this time the demographics of an aging labor force were already working in the background.

Manoj, at what point in the next expansion do you think we will start to see the demographic effects dominate in labor force trajectory and push up wages?

Manoj Pradhan: This is a good question, but needs to be seen in the broader context of the last expansion, and then the last 30 years.

Employment fell steadily because capex went nowhere. Firms saw labor as a substitute for capital in a world where growth and interest rates were low and labor was abundant. So they raised the return on capital through financial engineering rather than investment (even after a pro-cyclical tax cut in 2018 when the output gap had turned positive).

One of the things that the Fed rightly pointed out was that wage growth wasn't strong with a tight labor market because productivity hadn't risen (because capex hadn't either). We didn't get to see the finale play out, but I suspect that a labor market that kept tightening would have led to higher wage growth and inflation eventually — as it turned out, the pandemic struck just as the U.S. output gap was turning positive…

We are arguing for the reversal of this abundance of labor. Labor is still cheap in China but the ratio of U.S.-China real wages has come down from 35-times to 5-times over the last 20 years — that is incredible. With global labor supply growth turning south and the globalization in reverse, firms will invest more. That will push productivity higher, though not miraculously, and support higher wage growth.
Stephanie Flanders: What I have most problem with in the book is the assumption that labor bargaining power and wages will rise in line with the more favorable demand and supply dynamics, and inequality will fall.

Economists such as Richard Freeman at Harvard have shown clearly how rising supply of unskilled labor relative to demand was only part of the reason for long-term decline in unskilled wages. Institutional changes — not least the decline of trade unions and the rising share of service sector jobs (dispersed, hard to organize) seem like a much bigger factor.

To reverse that you not only have to see wholesale institutional change but also a reversal in the tendency for technological change and automation to further reduce labor bargaining power, even in countries where the working age population is already falling.
The failure of inflation to show up, on Pradhan's argument, therefore has a lot to do with the amazing shock to the world economy provided by the arrival of cheap Chinese labor. That allowed Western companies to stop investing in productivity. The argument for inflation now involves enough investment to spur productivity improvements, but not enough to head off price pressures.
The Pandemic
The book has been in the works for many years, and was largely completed before the pandemic hit last year. Covid isn't the Black Death; it doesn't change demographics on its own. But it has changed the dynamics of inflation:
Blerina Uruci: I think that many of these behavioral changes will be transitory and I would expect "normal" spending and inflationary patterns to return once the virus is under control through a combination of population immunity and better treatment options. The issues will be how much of the supply capacity of the economy would have been destroyed in the meantime.
The more lasting the damage to businesses and the more labor market scarring, the worse the supply side of the economy once we emerge from this recession. That could lead to higher inflation if demand far outpaces production. And I think it also underscores the importance of stimulus right now to preserve the productive capacity of the economy.
Pradhan argues that the experience of the last year mostly helps his hypothesis:
Inflation will materialize much faster than we had expected… Government debt has jumped higher, and central banks have switched to quasi-fiscal QE. Having invited more fiscal intervention, it will be much harder for central banks to switch off the taps to fight the fiscal impact on the economy. It is the first clear sign that central banks will be on the back foot, with fiscal policy dominating the economic landscape in the future.
But the fascinating question concerns inter-generational conflict. Broadly, if people vote to cut back on pension benefits, the inflationary effects that Pradhan and Goodhart warn about are far less likely. Will they really do this? Pradhan points out that for all the anger and dissension of the last 12 months, we are still, albeit begrudgingly in many cases, acting to help out the elderly:
The revealed preference, if we can steal that term for politics, has been to shut down the economy despite lower risks to the young from the pandemic, in order to protect the old. It is ethically the right thing to do without a shadow of a doubt in my mind, but it should also serve to illustrate the power that the elderly wield.
I am inclined to agree, although the strength of the anti-Boomer invective means we can't take this as a given. Young adults have reason to be aggrieved at their economic opportunities, and it is understandable that they will dislike paying more tax to support a more privileged generation. It still strikes me as a real risk that societies will agree on a less generous settlement for the elderly. 
Finally, the pandemic could have some longer-term mitigating effects on inflation, says Pradhan:
Where does the pandemic dent our thesis? We don't quite know how far two trends will go. First, we don't know if working from home becomes the norm — we doubt it, but we cannot be absolutely sure. If that is the case, then the spending patterns in the global economy could be upended and difficult to predict…

Second, we don't know if the pattern of fatalities from the pandemic will affect saving patterns in the immediate future. Most fatalities have occurred for those over 75, and that means a much smaller cohort of the very old for the next few years (if we assume that life expectancy is around 80 in the Western economies).
Robotics and the Very Old
One area we failed to get into, which adds much muscle to the hypothesis, is that life is getting longer, and increasingly ends in dementia. Longer lives spent in retirement put more stress on welfare states. Does this change the dynamics of the contest between labor and capital? There is an argument that it does, as care work is labor-intensive and hard to automate.
A couple of questioners took us deep into the thickets of how to care for the very elderly. One drew attention to a recently published NBER working paper on the effects of adopting robotics on employment in the Japanese long-term care industry. Here is the summary:
In one of the first studies of service sector robotics using establishment-level data, we study the impact of robots on staffing in Japanese nursing homes, using geographic variation in robot subsidies as an instrumental variable. We find that robot adoption increases employment by augmenting the number of care workers and nurses on flexible employment contracts, and decreases difficulty in staff retention. Robot adoption also reduces the monthly wages of regular nurses, consistent with reduced burden of care. Our findings suggest that the impact of robots may not be detrimental to labor and may remedy challenges posed by rapidly aging populations.
But will robots reach the point where they really can replace carers? It seems hard to imagine for work that requires so much empathy.
And the Next Book…
For next month, I'm suggesting Reminiscences of a Stock Operator by Edwin Lefevre, a classic of investment literature written almost a century ago. It's a great read, and for those of you who've already know it, there's much to be said for returning to it.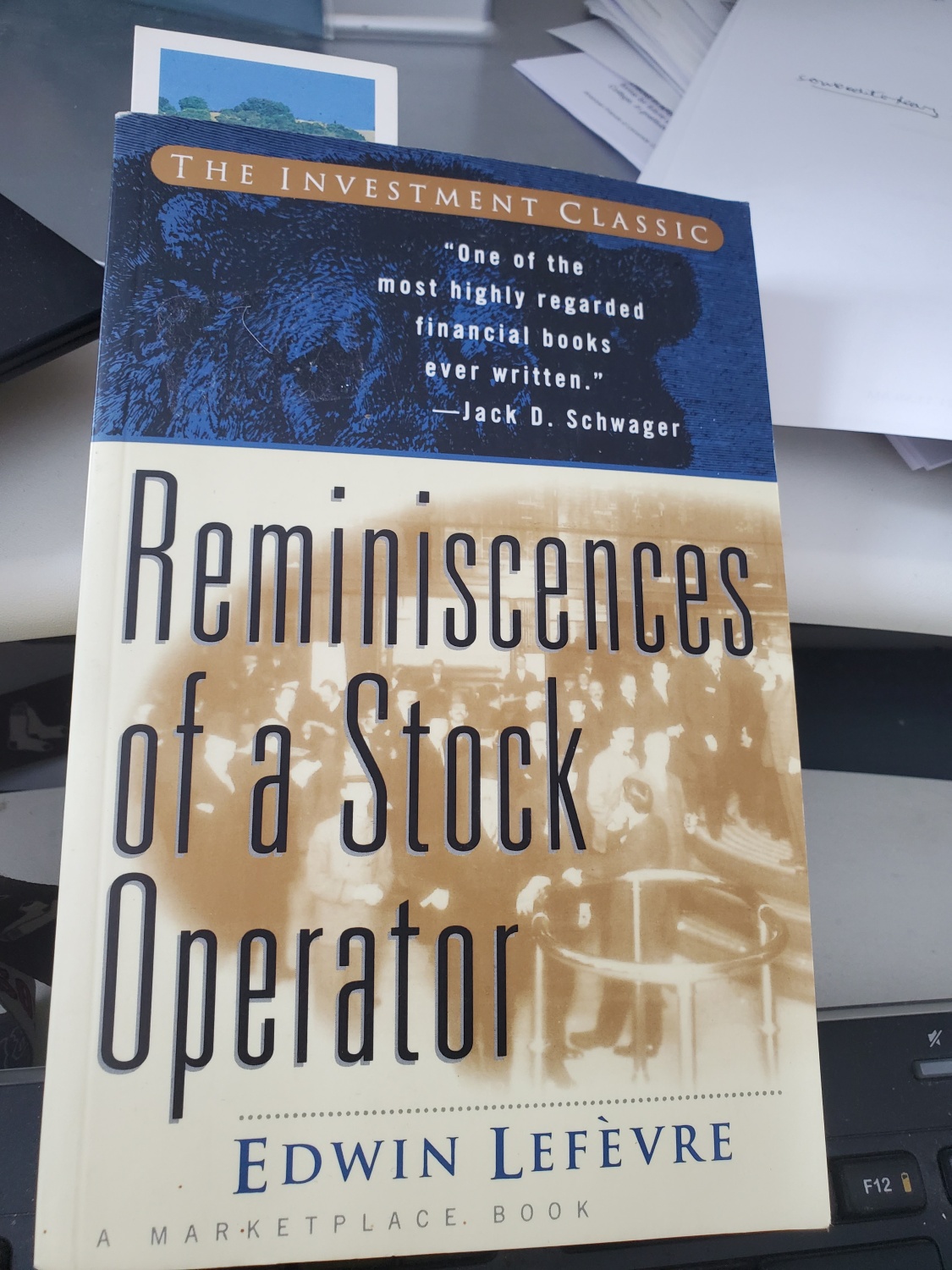 My main reason for picking it now is that it could give everyone some angles on the GameStop saga. It's been common to say that such things have always happened, while others argue that social media and electronic trading have changed the ground rules in a profound way. A return to the adventures of Jesse Livermore should provide some valuable perspective on whether anything we now see is truly new, and whether regulators really need to do something. 
Survival Tips
I suggested earlier this week that there was much creativity in copying someone else's work. That idea wasn't terribly original. Pablo Picasso himself said: "Good artists copy, great artists steal." So here are some great examples of modern songs that got changed radically and creatively.
First, try Nirvana's Smells Like Teen Spirit. This is this the original, the greatest-ever work of grunge. And here is the same song as performed by Paul Anka, and Tori Amos.
Now try an infuriating Eurovision song winner, Poupee De Cire, Poupee De Son, as performed in 1965 by France Gall, and more than 40 years later by Regine Chassagne of Arcade Fire.
Then there's Van Halen's Jump. This is the original. And this is how it sounded when Aztec Camera played it.
And now two Tears for Fears songs. This is their breakthrough hit Mad World, in the original, in a pandemic version that lead singer Curt Smith recorded with his daughter last year, and in the cover version by Gary Jules. And then this is their biggest hit Everybody Wants to Rule the World, in the original, and a very different version by Lorde.
Finally, I've commented before that I think The Specials' Maggie's Farm captures the anger around the early years of Margaret Thatcher better than any other song from an angry era in British music. So perfectly had it been written to attack the ascendant Maggie Thatcher, that I didn't find out for more than a decade that it had in fact been written by Bob Dylan.
So if there's a tip arising from this, it might be that there are worse things than copying others, providing you bring something of yourself to it as well, and acknowledge your debts. 
To contact the editor responsible for this story:
Matthew Brooker at mbrooker1@bloomberg.net